Why Monthly Maintenance is Non-Negotiable?
A business website is akin to a storefront – it has to be impeccable at all times. Neglecting regular maintenance can lead to a myriad of issues, many of which can spiral into larger problems if left unchecked:
Website code glitches
Server-related issues
Unattended broken or missing links
JavaScript hiccups
Outdated plugins leading to vulnerabilities
Lapses in security updates
Expired SSL certificates
Suboptimal page load times
Browser incompatibility errors
Ravensdale Digital's Maintenance Assurance
With our comprehensive monthly package, you'll benefit from: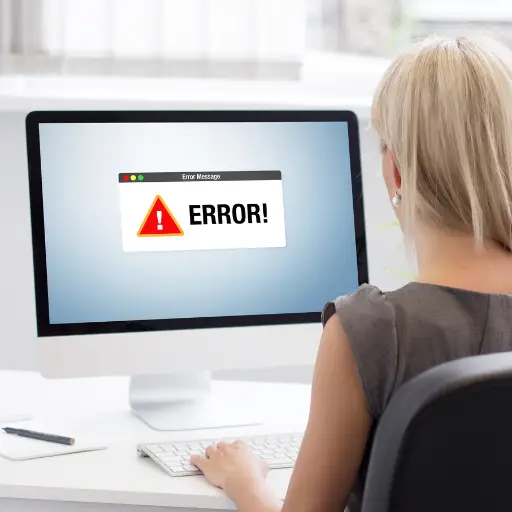 Frequently Asked Questions about Website Maintenance
What Is Website Maintenance?
Website maintenance refers to the tasks required to keep a website running smoothly and efficiently. This includes updating the site software, regularly backing up the site, monitoring website speed and performance, fixing bugs and errors, and ensuring the website's security. Regular website maintenance ensures optimal website performance, enhances security, and improves user experience.
Do WordPress Websites Need Maintenance?
Yes, WordPress websites require regular maintenance to ensure they remain secure, optimised, and functioning properly. Reasons include security concerns, the necessity for regular updates, performance optimization, and the importance of regular backups. Regular maintenance of your WordPress website is crucial to its security and functionality, representing a small yet vital investment for long-term stability.
What's Involved in WordPress Website Maintenance?
At Ravensdale Digital, our WordPress maintenance services ensure your website remains free of technical issues. We offer regular updates, security monitoring, performance optimization, daily backups, and technical support to ensure optimal website functionality.
How Much Maintenance Do WordPress Websites Need?
The maintenance needs of a WordPress website vary based on factors like the site's size, plugins used, and update frequency. Generally, sites should be updated with the latest software versions and security patches regularly, ranging from monthly to weekly depending on the website's specific requirements.
How Often Should a WordPress Site be Updated?
WordPress sites should be updated regularly for security, functionality, and performance. General guidelines suggest updating the WordPress Core every 3-4 months, themes every 2-3 months, and plugins every 1-2 months. Additionally, regular backups, ideally once a month or after significant site changes, ensure data protection.
Is it Worth Paying for Professional WordPress Site Maintenance?
Yes, investing in professional maintenance for your WordPress website is highly beneficial. Advantages include keeping the site up-to-date, enhancing security, preventing data loss, improving performance and user experience, saving time, boosting SEO, and overall cost-effectiveness.
How Often Should You Update?
The update frequency depends on your business nature, website age, and content. Content should be checked regularly, designs should ideally be updated every 4-5 years, and functionality should undergo an annual review.